Davie Florida, there is no other place like it…. exciting Rodeo's, unique western theme downtown, quite riding trails, and a community dedicated to preserving the Western Heritage. Davie is located in the middle of a tri-county area where 8 million people reside and located within 30 minutes of the famous Ft. Lauderdale Beaches, two major airports and seaports, and visited by 1000's of national and international tourists each year. PRCA Rodeo is only one of the National Sports in the area. There is also the Miami Dolphins, Miami Heat, Florida Marlins, Florida Panthers, and the Miami Hurricanes.
The Davie Arena is a 72,000 square foot facility under roof with a seating capacity of 5,500. The first Rodeo ever held in Davie was in 1946, however in 1986 the Weekley and Parrish families started producing the Rodeo's. There has been over 280 PRCA sanctioned Rodeo's consisting of more than 600 performances over that period, and over 30,000 spectators annually witness the Weekley Brothers Davie Pro Rodeo. Weekley Brothers Davie Pro Rodeo strives to keep the spectators entertained with Champion Cowboys and Cowgirls from across the United States and Brazil, patriotic opening ceremonies, nationally known Contract Acts, and Award Winning Stock.
Weekley Brothers Davie Pro Rodeo is an important part of the community and each year several local charities are given the opportunity to use the Rodeo as a fund raiser. In June of each year a special Rodeo Performance is held for the area summer Youth Camp Programs. Approximately 5,000 children are exposed to the sport of Rodeo and we hope that these children will become Rodeo fans for life.
The Southeastern Circuit Finals Rodeo was hosted by Weekley Brothers Davie Pro Rodeo for the first time in November 2009. The Southeastern Circuit Finals Rodeo is the Championship for 96 Professional Cowboys and Cowgirls from Florida, Georgia, Alabama, Mississippi, Louisiana, Arkansas, Tennessee, North Carolina, and South Carolina. The Southeastern Circuit is one of the top Circuits in the Professional Rodeo Cowboys Association throughout the United States. Cowboys and Cowgirls compete at the Southeastern Circuit Finals Rodeo vying for over $250,000 in Prize Money, along with Championship Belt Buckles and Championship Saddles. The Year End Champion along with the Finals Champion will qualify for the RAM National Circuit Finals Rodeo, where they will be competing for over $1,000,000 in Prize Money.
We believe that Rodeo is an All American Sport and reflects the Cowboy Heritage that all Americans love and are proud to be part of. We hope that you agree and become a part of the American Tradition. Weekley Brothers Davie Pro Rodeo and the Southeastern Circuit Finals Rodeo…………"There's No Other Rodeo Like It".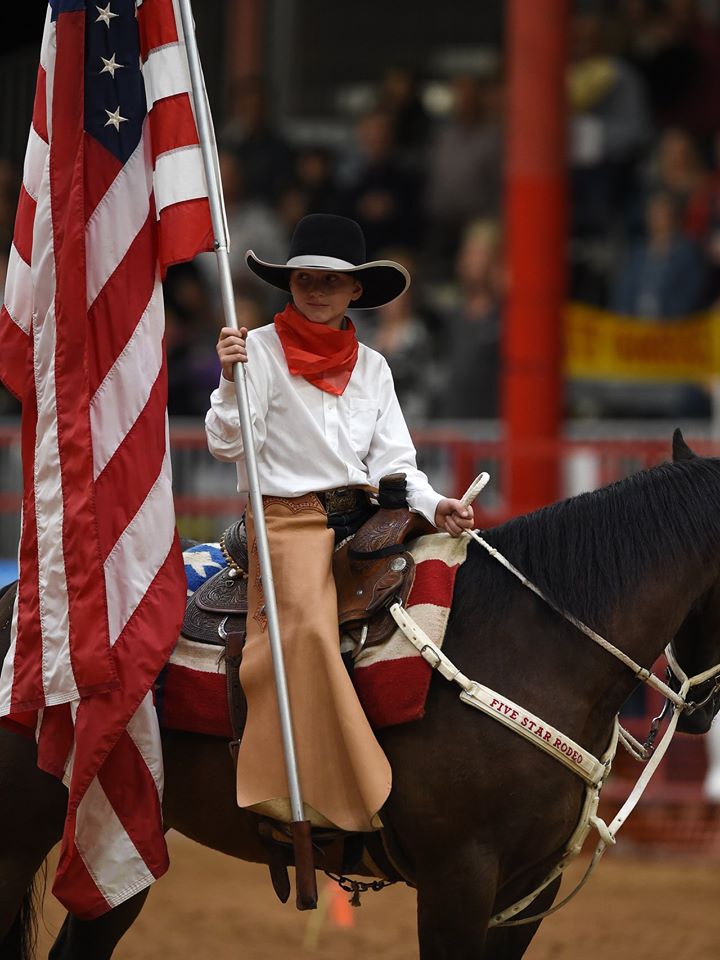 STOCK ACCOMPLISHMENTS
Bull:                            #33     Double Trouble NFR 1986
Bull:                            #781  Jet Lag NFR 1986
Bareback Bronc:     #707  Skoal Cimarron NFR 1987, 1988, 1989
Bull:                            #23     Skoal Billy Bandit NFR 1987, 1988
Bull:                            #104  Skoal's Rodeo Red NFR 1987
Bull:                            #21     Snowman NFR 1987
Bull:                                        Copenhagen Calico NFR 1989
Bull:                                        Skoal Seminole Pride NFR 1990
Bareback Bronc:     #46     Skoal's Elk Mountain NFR 1991, '92, '93, '94, '95, '96, '97, '98, '99
Bull:                                        Trapper NFR 1991
Saddle Bronc:                      Show Girl (ALT) NFR 1992
Bull:                                        Skoal Short Fuse NFR 1993
Bull:                                        Red River Copenhagen (ALT) NFR 1993
Saddle Bronc:                      Copenhagen Rowdy NFR 1994
Bull:                                        Copenhagen Mission Impossible NFR 1994
Bull:                                        Dodge Avenger NFR 1995
Bull:                                        Skoal Snake Eyes NFR 1996
Bull:                                        Copenhagen El Nino NFR 2000
Bull:                                        Hangtime Dippin NFR 2002
Bull:                                        Drop Zone NFR 2003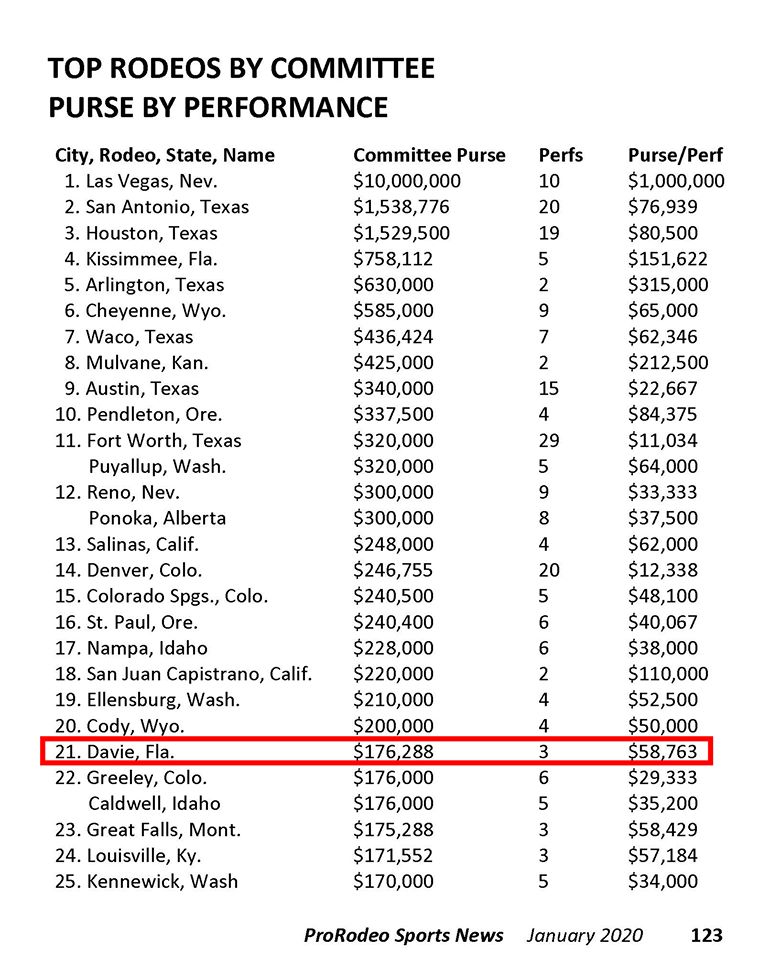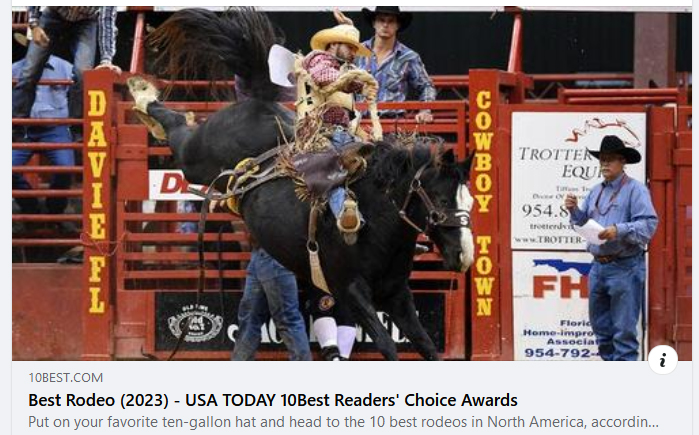 USA TODAY – BEST RODEO IN THE UNITED STATES
2023  –  #1 in the USA
2021  –  #1 in the USA
2020  –  #1 in the USA
2019  –  #6 in the USA